PERMITS & LICENCES
Hunters must possess an MTM hunting permit in addition to the appropriate Provincial and/or Federal hunting licence(s) and stamps and/or tags. Check the Ontario Hunting Regulations Summary for seasons and limits.
Pheasant Permits for Tiny Marsh

The explosive flush! That unmistakable cackle! Pointers locking up! A birdy Lab! An unforgettable wingshot! Your son or daughter's first rooster! Christmas Day double!

Pheasant hunting is a time-honoured outdoor tradition and family activity. Bird dogs are more than just a pet, they become part of the family. Pheasant hunting requires knowledge, skill and as the season wears on, a battle against the elements.

At times, you will succeed and feel the thrill of sliding that hard-earned bird into your game vest, and at times you will understand why they call the ring-necked pheasant the King of the Gamebirds.

And finally, those skilful or lucky enough to harvest a rooster pheasant find they make excellent table fare. The entire pheasant hunting experience, however, begins with good pheasant habitat, which is why every pheasant hunter is required to have an MTM Pheasant Hunting permit. Enjoy your day in the field. Daily hunting passes may be purchased 24 hours prior to your hunt. Call Eden at 705-526-2587 / cell 705-427-0937 or email her at edenb(at)csolve.net.
Waterfowl Permits for Tiny Marsh
SEE BELOW FOR PHEASANT & WATERFOWL HUNTING RULES
The sound of of wings whistling through the air. Mist rising off the frost-laden marsh. The Lab at full attention in anticipation of a shot. Birds banking in an attempt to join the decoys strategically placed by the hunter.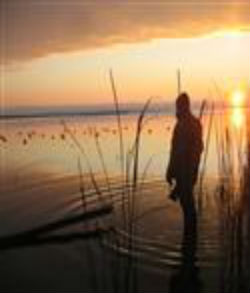 At the end of all of your efforts, a fine meal awaits. Excitement abounds at MTM in the fall. Thanks to decades of habitat preservation and enhancements by Ducks Unlimited Canada, as well as the volunteers at MTM who put in countless hours, thousands of migrating waterfowl visit TIny Marsh and Matchedash Bay each year.

Daily passes are available at the Tiny Marsh kiosk immediately in front of the Tiny conference center and office complex. These may be picked up and paid for any day of the fall duck/goose hunting season or ordered through Paypal. Please abide by the rules as listed below and on the back of your permit.
MTM Conservation Association Waterfowl Permits

Select your Permit Type
Opening Day Waterfowl - $20 CAD
Daily Waterfowl - $20 CAD
Seasonal Waterfowl - $50 CAD
Payment Options
Mail check to:
MTM Conservation Association
PO Box 171 Tiny ON L0L 2T0
E-transfer to:

This email address is being protected from spambots. You need JavaScript enabled to view it.
Opening Day September 29, 2020
Tiny Marsh PWA Pheasant Hunting Rules
When issued, the bearer of a Seasonal Permit is entitled to hunt pheasants in Tiny Marsh a) within the designated areas on the west side, and on the east side of Tiny Marsh, b) according to all safety and hunting laws and regulations that govern pheasant hunting in Ontario, and further c) the permit holder agrees to abide by the following local hunt rules:
To park only in the designated parking areas on the Tiny Town line i.e. one area on the east side, and one area on the west side of Tiny Marsh, and not to commence hunting until a parking stake is available – on busy days, this may require hunters to wait their turn. Once a hunter has shot 2 pheasants , the hunter must leave the field with his dog on leash.
Hunting is permitted by Seasonal Permit Holders Monday through Saturday from 8:00 AM to 4:00 PM, except on Reserved Hunt Fridays when regular pheasant hunting will be allowed only on the West side of the marsh. Also, seasonal permit holders may hunt with one member of their immediate family as a "Guest" on Saturdays for a daily fee of $40 per guest. Guest passes must be carried in the field.
After November 25, only seasonal permit holders may hunt until the season ends on December 15.
For safety reasons, to fire only at pheasants that have taken flight. Hunters should take both hens and cock birds.
To take no more than two pheasants on any single hunting day or eight Woodcock. (Woodcock hunters must have a Federal Migratory Bird license.)
To notify an MTM official as soon as possible about any person who appears, or appeared, to be POACHING, or hunting pheasants in an unsafe manner, or outside the designated areas, or any person who has acted in an unsportsmanlike manner.
To hunt at one's own personal risk; MTM Conservation Association assumes no liability.
The Seasonal Permit is non-transferrable!
Permit holders are required to log their harvest in the Kiosk located in the main parking lot after each hunt
Prearranged hunts, for birds over and above the 1300 minimum, are available on Fridays on the east side. EMAIL MTM for details!

Good sportsmanship will be observed at all times. No hunter can lay claim to any field or area at any time. Dog training should not interfere with the hunt. Prior to the start of a hunt dogs should be leashed for safety reasons.

This permit remains the property of MTM Management and may be revoked at anytime. For any violation of the above rules without notice.

There will be no PARTY HUNTING. Hunting groups are limited to 3 hunters per group.

There will be no pheasant hunting on Sunday.

This year there will be 90 Seasonal Permits. We have increased the number of birds by 100.
Tiny Marsh & Matchedash Bay P.W.A. Waterfowl Hunting Rules
Waterfowl hunting is allowed in season from 1/2 hour before sunrise to 1/2 hour after sunset.
Only non-toxic shot is allowed. No lead shot is permitted.
No hunting from the dikes.
Hunters must have an adequate means of retrieving harvested waterfowl. We encourage the use of retrieving hunting dogs and/or a canoe or small boat (no motor allowed on Tiny Marsh) when retrieving birds.
Each hunter must have a valid Outdoors Card with the appropriate small game validation sticker, a Federal Migratory Game Permit and a Tiny Marsh P.W.A. Seasonal or Daily Permit.
Please place all litter (shell casings, etc.) in trash cans provided or bag your refuse and remove it.
Your watercraft must have the required safety equipment as outlined in the Ontario boat regulations.
Hunters should maintain at least 75m distance between groups to avoid interference while hunting.
Each hunter's seasonal or daily waterfowl hunting permit must be displayed on the vehicle dash.
Use the area at your own risk. MTM Conservation Association assumes no liability.
A person convicted of shooting a protected bird (swan, grebe, bittern, black tern, heron, etc.) is banned from hunting at Tiny Marsh.
Enjoy your hunt and have a safe and happy day afield.
All Federal and Provincial Regulations will be strictly enforced.